The Future For Cocoa
18-05-2018
The 2018 FCC COCOA DINNER
28-01-2020
The 2018 Cocoa Dinner was held on Friday 18th May 2018 at the Grosvenor House, Park Lane, London W1K 7TN.
The Dinner brought together around 1080 people from the international cocoa community.
The theme of the 2018 Dinner was "The Future for Cocoa." (Please see video above) See here full programme.
We would like to express our gratitude to our sponsors whose generous support made this Dinner possible.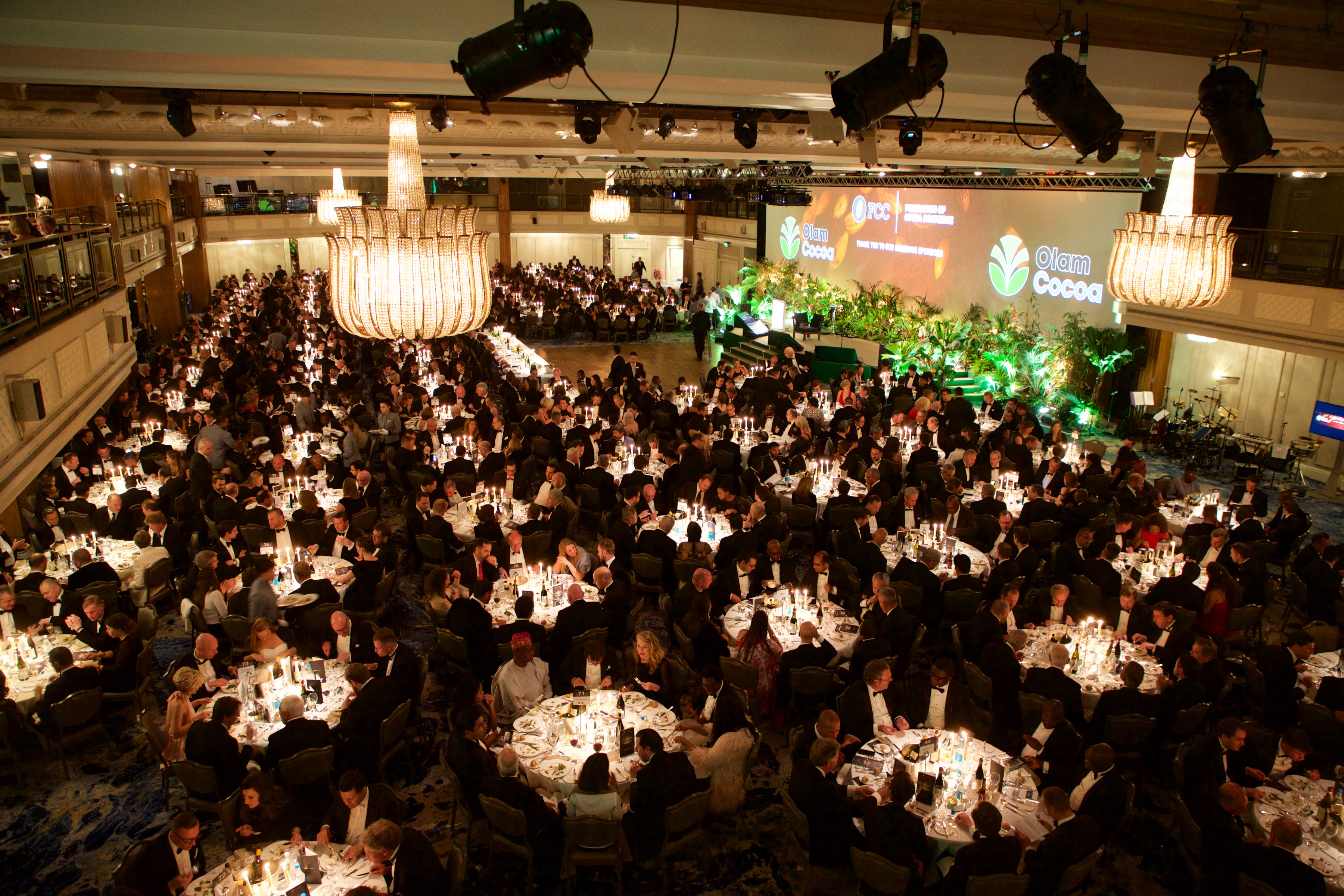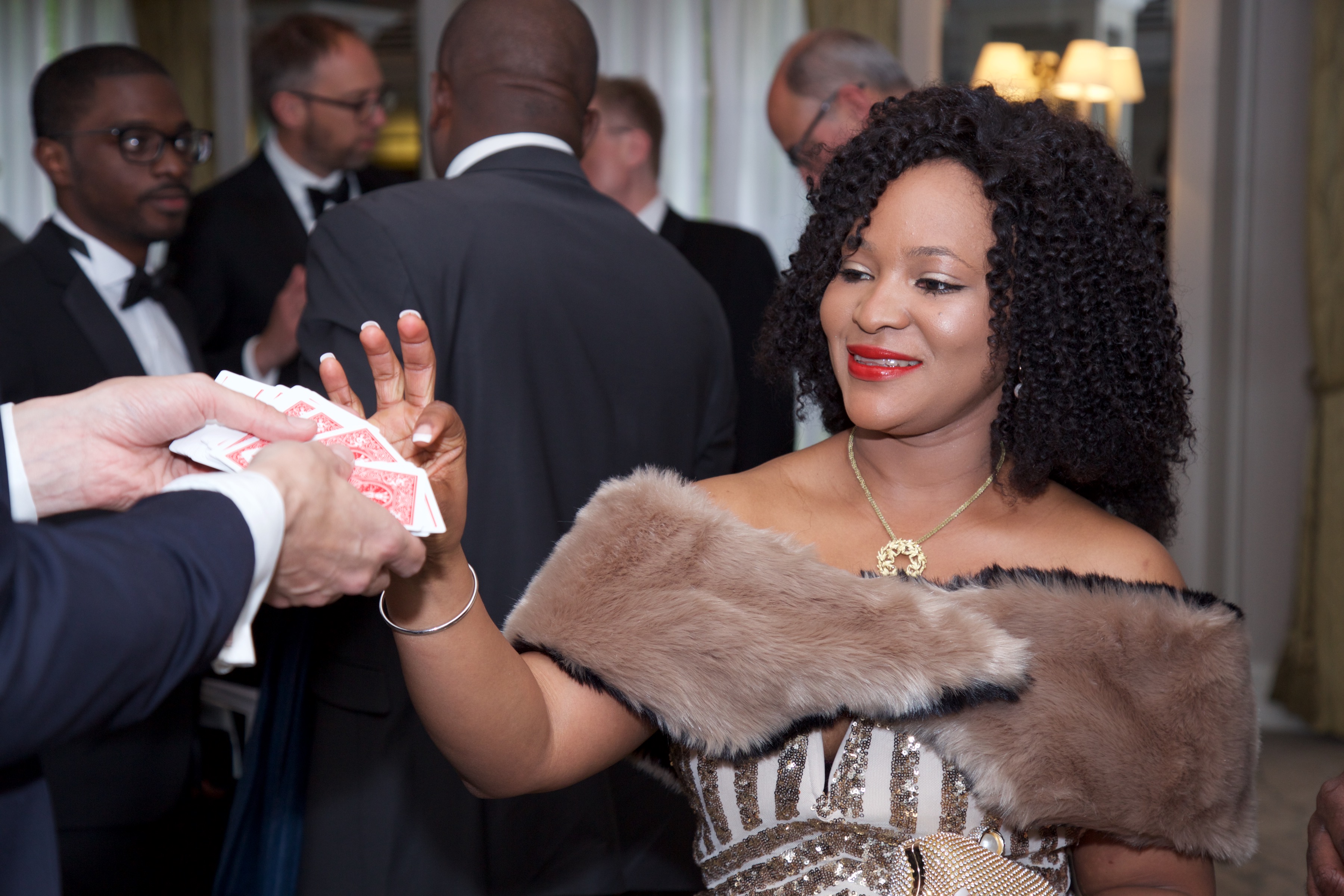 The 2018 Cocoa Dinner was linked with a fundraising initiative for the SOS Children's villiages Family Strengthening Programme (FSP) in Abobo-Gare, Côte d'Ivoire. Through FSP the SOS identify children who are at risk of abandonment and provide holistic support to their whole family with the aim of keeping that family together, giving them the tools to become self-sufficient, impact positively on their community and thrive in Abobo-Gare. We would like to thank the 2018 FCC Cocoa Dinner Host Members for their kind support and donations, together raising a total of £23,330 towards this programme.
The next FCC Cocoa Dinner is provisionally booked for Friday 28th May 2021.
The 2015 FCC Cocoa Dinner
23-05-2018
The 2015 Dinner was held on the 15th May 2015 at the Grosvenor House, Park Lane, London W1K 7TN.
The Dinner brought together around 980 people from the international cocoa community including key influential guest speakers such as the Vice-Presidents of the Republic of Ghana and Indonesia.
The theme of the 2015 Dinner was "West meets East" with focus on West Africa as the world's leaders of cocoa producers and the growing importance of Asia to the global economy. See here full Programme.
We would like to extend a heart-felt thank you to our Sponsors for their generous support and commitment to making this event so successful.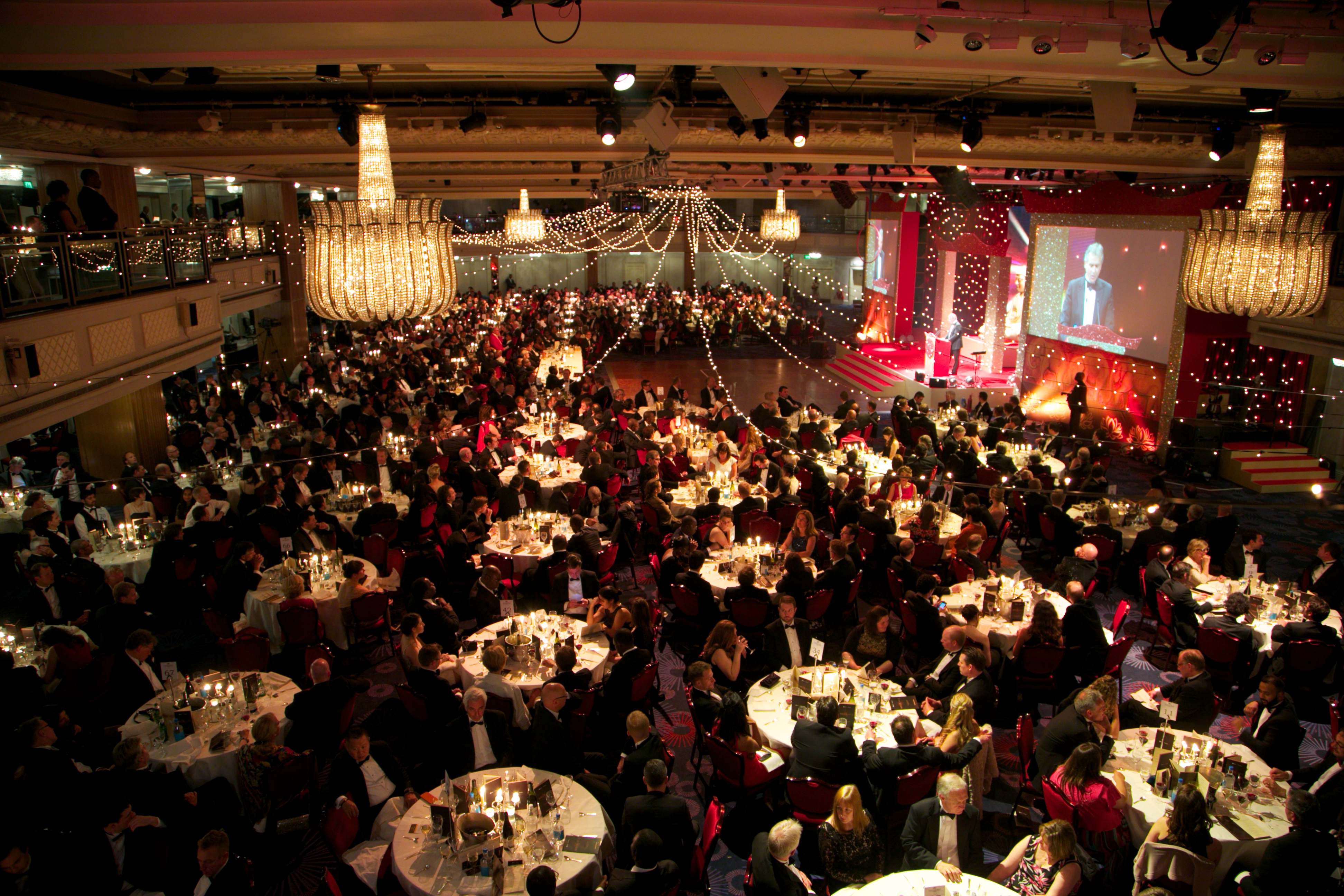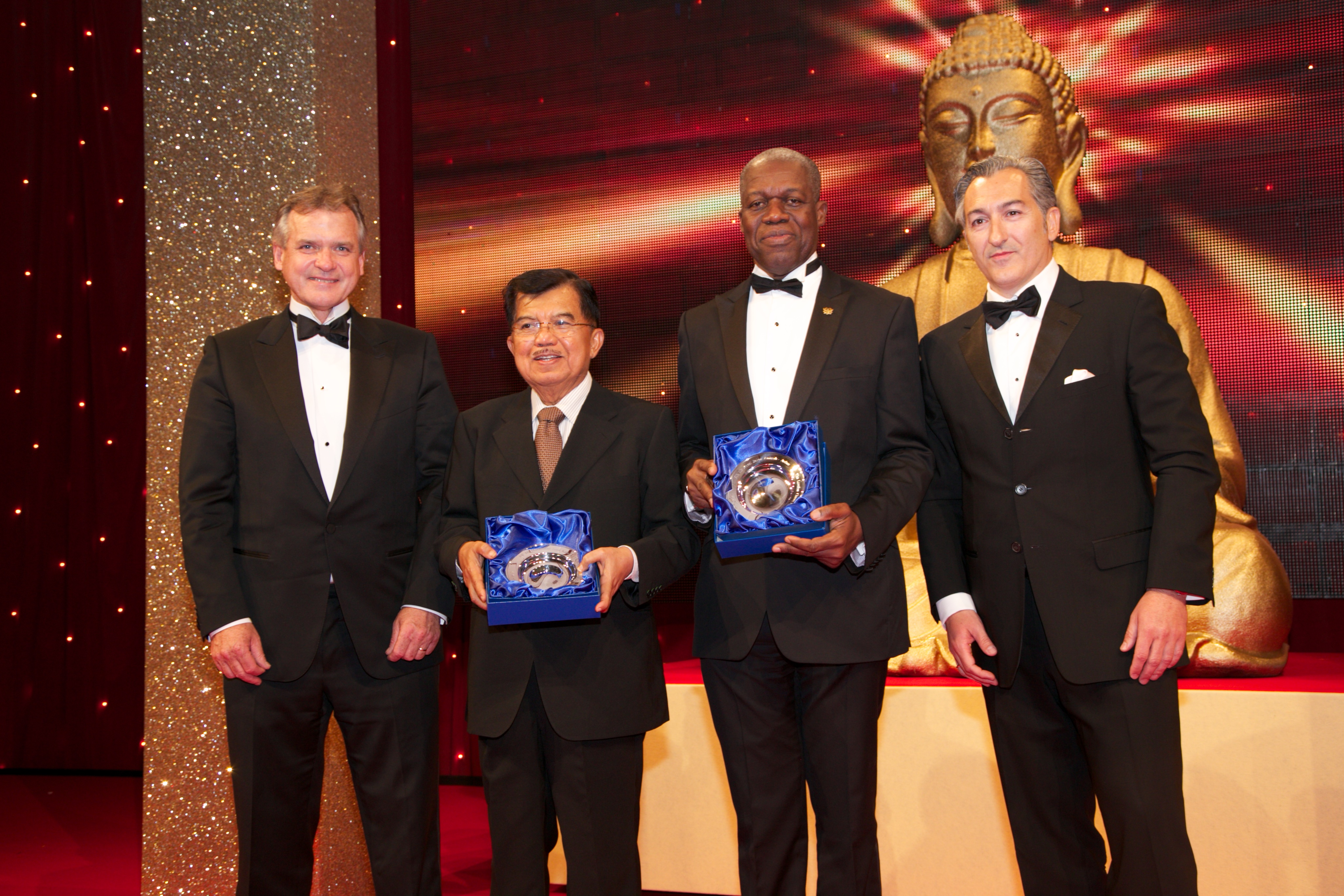 The 2015 Cocoa Dinner was linked with a fund raising initiative for the SOS Children's Villages medical centre in Asiakwa, Ghana in order to help meet the running costs of the medical centre and enable over 1000 people in Asiakwa with treatment that could make the difference between life and death for them.
See here update on the SOS Children's Village Asiakwa, Ghana – Medical Centre: SOS Children's Villages medical centre in Asiakwa
Joint Research Fund overview - CAOBISCO
14-09-2015
Sustainable cocoa supply chain calls for high standards of quality and productivity whereby cocoa is safe for consumer consumption, complies with manufacturers' quality requirements, and meets the growing global demand.
CAOBISCO, the European Cocoa Association (ECA) and the Federation of Cocoa Commerce (FCC) are committed to working towards more sustainable cocoa which complies with such requirements for consumer, manufacturer and farmer benefit.
As the overall productivity for cocoa has not changed significantly in decades (current average cocoa yields are around 400kg/ha), the rehabilitation of existing cocoa producing land (by using improved planting material), the use of fertilisers and the management of cocoa pests and diseases are considered key priorities. Over the last few years, CAOBISCO, ECA, and FCC have successfully worked on defining Good Agricultural Practices for food safety in cocoa.
Given deteriorating yields and quality levels in several countries, the growing consumer interest in cocoa sustainability, and closer links with producing countries, it is now time to move forward and review sustainable industry quality needs as well as productivity.
In 2013, the three associations joined forces by setting up a Joint Research Fund. The Fund operates under the associations' Joint Cocoa Quality & Productivity Working Group and is currently administered by ECA. On average three projects (that typically run over a two to five year timespan) are administered through the Fund.
Current projects include:
Cocoa Bean Quality Requirements Guide

Research on occurrence and mitigation of cadmium in cocoa

Detection of Cocoa Swollen Shoot Virus (CSSV)

As a supply chain approach is crucial to tackling quality and productivity issues in the cocoa supply chain, the joint WG has a regular exchange of information and cooperates in this work with cocoa producing countries governments, research institutes, the International Cocoa Organization (ICCO) and the European Commission.